Many say that la musique est le poumon de notre société (music is the lung of our society). I truly believe that we need art and beautiful, inspiring music to breath better, every single day.
As some of you already know, aside from teaching French and English, I also love… singing opera!
I am delighted to announce that I will be making my Geneva debut alongside the United Nation Singers of NYC and Geneva at Palais des Nations!
I would love to invite you to enjoy these beautiful, free concerts with me.
---
Here are 2 Great Ways To Enjoy La musique à Genève!
---

1. Lundi, le 22 mai 2017, 18h00
Mezzanine, 2nd Floor, E Building, Palais des Nations, Genève
Come celebrate the 70th Anniversary of the United Nations Singers of NYC as well as the 15 Years of Switzerland within the UN!
Concert in collaboration with the UN Singers of NYC & Geneva
Performance of the most beautiful folk songs from all around the world in various languages.
World Premiere performance of the beautiful song, Zhour Esalam, written especially for this event by Syrian composer Zaher Assaf.
All proceeds will go to UNHCR
Please write to Nadiya (dnadiya@hotmail.com) so she can add your name on the guest list.
Please arrive at least 30 minutes before the performance to get through security check without any stress. Don't forget your ID card!
The hall only has 150 seats. Reserve your spot quickly!
---
2. Mardi, le 23 mai 2017, 19h00
Église Emmanuel, Genève (3, rue de Monthoux)
Concert in collaboration with the UN Singers of NYC
Performance of the most beautiful folk songs from all around the world in various languages. (a capella and with piano)
I will perform:

Zhour Esalam for the second time
Three folk songs in Spanish by Obradors
Two beautiful opera arias in Italian

All proceeds will go to charities supported by Église Emmanuel
Église Emmanuel is a really charming venue, located very close to Hôtel Kempinsky.
No tickets or seating assigned ahead of time: first come, first served!
---
One thing is for sure, these concerts will be like a balm for your soul!
---
A Message Of Hope And Peace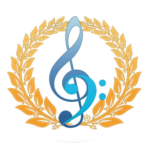 Sharing peace through music has been the mission of the UN Singers of NYC for the past 70 years. For their first appearance at Palais des Nations de Genève, they would like to celebrate the 15 years of Switzerland with the UN alongside the UN Singers of Geneva. Their performance will include some of the most beautiful folk songs from all around the world, performed a capella and with piano.
Zhour Esalam was specifically commissioned for our concerts to send a message of hope and peace. Music is a powerful tool. It enables us to share our support and love to those who suffer. It is an honor for me to perform this piece which promotes such a beautiful message of hope and peace. I also feel that it is my duty as a citizen of this world to add my contribution, so little may it be, to help make this world a better place.
---
The Composer: Zaher Assaf
Musician, singer and composer, Zaher Assaf comes from Damascus, Syria, where he studied classical and oriental music at the Music Academy of the Syrian University. Over the course of his career, he performed with the Syrian National Philharmonic Orchestra and worked with many famous artists in the Arabic world, such as Wadih El Safi.
Zaher has been living in Europe since 1994. He spent some years in Germany and then relocated to Switzerland, where he has been living for the past years. He has been very active both as a solo artist and with various ensembles, such as his own group « El Farah » (which means joy in Arabic). In Zurich, he is a very sought-after music teacher for violin, oud and percussion. His passion for music constantly drives him to try out new things and to create new musical compositions.
I met Zaher at an oriental dance show in Geneva about a year ago and was fascinated by the beauty of the music, dance, and Arabic language. Following the concert, I had a strong feeling that I would be working with Zaher and singing in Arabic one day…
Always follow your inner voice!
---
The Lyricist: Dr. Eiad Kahwash
Dr. Kahwash is the Medical Director of the Canadian Blood Services in Nova Scotia, but also an incredibly talented lyricist. A few years ago, he started putting on paper his deep concerns and feelings about his native land, Syria, via poetry in Arabic. Here are his thoughts behind Zhour Esalam:
Syria is where the oldest piece of music was written. We believe it will stand up again. We cannot stop the war, but through this song, we can tell the Syrian people that we are with them. Music will always stand for love and peace and we want to send our love and peace to Syria and to the world.
Yasalam!
(An exclamation you will hear a lot in Zhour Esalam to express a strong agreement with what is being said.)
---
Zhour Esalam
Under the ruined cities
And among the rubble
Where displaced children slept in the rain
Grow flowers of peace
Spring will return to the yellow fields
How beautiful the flowers are when peeking between mass
Here is a new day overlooking upon us again
The warmth will return instead of frost
And those who fled away
Will return
(Translation by Dr. Eiad Kawash)
---
Sous les villes en ruines
Et parmi les débris
Où les enfants déplacés dorment sous la pluie
Naissent les fleurs de la paix
Le printemps reviendra aux champs dorés
Comme les fleurs sont belles lorsqu'elles percent d'entre la masse
Un nouveau jour se lèvera de nouveau pour nous
La chaleur fera place au givre 
Et ceux qui ont fui
Reviendront
(Traduction: Isabelle Nicolas-Johnson)
---
Do you speak Arabic?
No, I don't (at least not yet!), but I am able to sing in this beautiful language, thanks to 11 years of diction classes and experience with IPA (International Phonetic Alphabet)!
I also did several coaching sessions on Skype with Zaher and Eiad. They looked very discouraged when I tried speaking the text, poor them! However, when I sang the song, they were happily surprised and confirmed that I could definitely sing and sound Arabic! (Ouf! = sigh of relief in French!)
My little pronunciation tricks, which I regularly use with my students, really rock!
---
Songs from the heart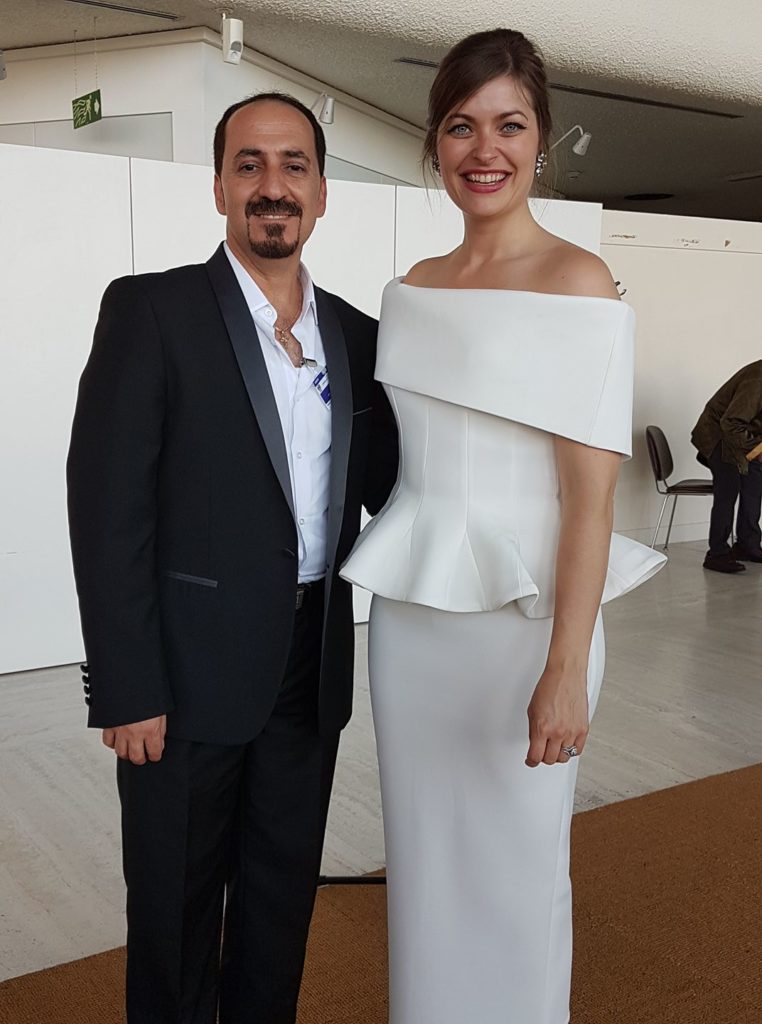 Are you wondering what a classical singer sounds like? (No, we never use microphones! We don't need to!)
We sing with all our heart, using our rib cage, maximum lung capacity, facial resonators, and entire body to project a huge, yet very controlled amount of sound through the biggest concert halls. It is incredible how powerful our tiny, delicate vocal cords can be! Did you know that they aren't bigger than your little finger's nail? Incroyable!
I invite you to listen to my performances of several beautiful mélodies and lieder by Claude Debussy, Henri Duparc and Richard Strauss with great Québécois pianist and good friend Jean-Sébastien Dufour. (Live recording from our last concert, L'invitation au voyage, in Quebec in August 2016!)
---
I hope you are inspired to let more musical events part of your everyday life in your French speaking country.
---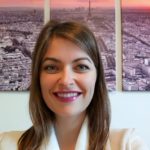 ---
Make sure to subscribe to our Newsletter to receive our weekly tips on how to make French part of your everyday life PLUS get a free French Survival Guide!